Benefits Of Combining Chemical Peels With Other Cosmetic Treatments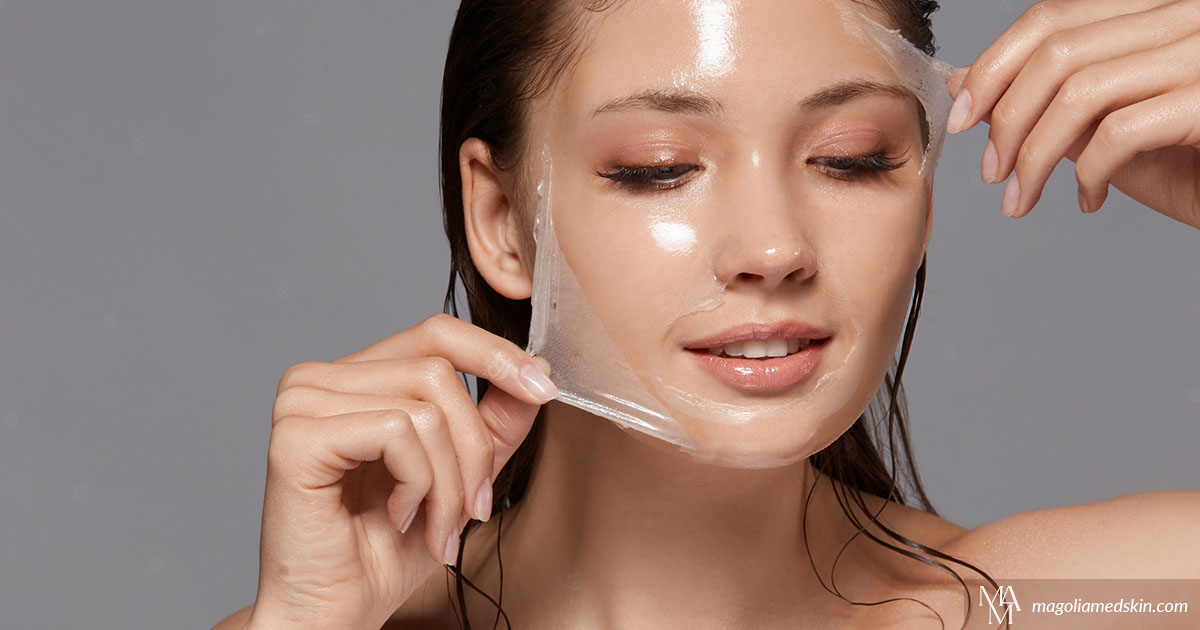 At Magnolia Medical & Aesthetics in San Antonio, TX, we offer chemical aesthetic treatments to help our patients uncover younger looking skin. These chemical treatment techniques also treat the most common skin concerns.
The right chemical peel can reboot your skin from sun damage, age spots, enlarged pores, and more. Your skin will be transformed as well as enhancing the results of your at-home skin care regimen. Whether you want to achieve smoother skin or address more immediate skin concerns, we can design a personalized treatment plan for you.
Benefits Of Combining Chemical Peels With Other Cosmetic Treatments
One of the benefits of combining peels with other cosmetic treatments is that they can maximize and even enhance the results. However, after just one treatment, a chemical peel on its own delivers visible results. A peel is also effective in preparing the skin before other cosmetic treatments to boost the results.
Here are some specific benefits of combining chemical peels with other cosmetic treatments:
1. Microneedling
Microneedling is a collagen induction therapy involving repeatedly puncturing the skin with tiny needles. This technique helps the body to produce more collagen and elastin while also increasing the skin's cellular turnover rate. As a natural skin rejuvenation treatment, it provides long-lasting and visible results.
Having a chemical peel weeks before microneedling prepares the skin for treatment by eliminating the dead skin cells from the surface layers. Then, a few weeks later, the microneedling device can more easily penetrate the skin for optimum results.
2. Laser Treatments
Peels can also be combined with laser treatments. Similar to microneedling, a peel before laser treatment prepares your skin by exfoliating dead skin cells. As a result, during your laser treatment, your concerns are better addressed for maximum results.
3. Dermal Fillers
Another way of maximizing results is obtained from the benefits of combining chemical peels with other cosmetic treatments like dermal filler injections. Dermal fillers are effective at improve the appearance of facial lines, wrinkles and volume loss. Albeit they are successful in addressing signs of aging and cosmetic concerns, they are not designed to give you better skin.
By combining a chemical peel with a dermal filler treatment, you can achieve brighter, healthier skin while also restoring volume.
4. Neuromodulators
Neuromodulators such as Juvederm, Restylane and Botox, are cosmetic injectables developed to treat expression lines. Injectables reduce the signs of aging by treating fine lines and wrinkles.
When combined with neuromodulators, chemical peels can fill in the gaps left by the neuromodulators. Plus, peels also tackles uneven skin tone, skin texture, enlarged pores and more to promote healthier looking skin. So, for patients who want to eliminate expression lines and improve skin health, combining neuromodulators with peels provides the best of both worlds.
Chemical Peels As Standalone Treatments
Even though you can combine peels with other cosmetic treatments, they are highly effective as a standalone treatment. With a peel you can correct most common skin concerns such mild acne, enlarged pores, rough skin texture, sun damage, and more. Chemical peels promotes healthy, radiant looking skin by removing dead or damaged skin cells.
Am I A Good Candidate?
At Magnolia Medical & Aesthetics, we offer various types and strengths of peels to meet the needs of our San Antonio, TX area patients. However, a pre-treatment consultation allows us to determine which peel and/or other treatments are right for you. Book your consultation today so that we can design a treatment plan to help you achieve beautiful skin.
---
---
---