How To Reduce Signs Of Aging Around Eyes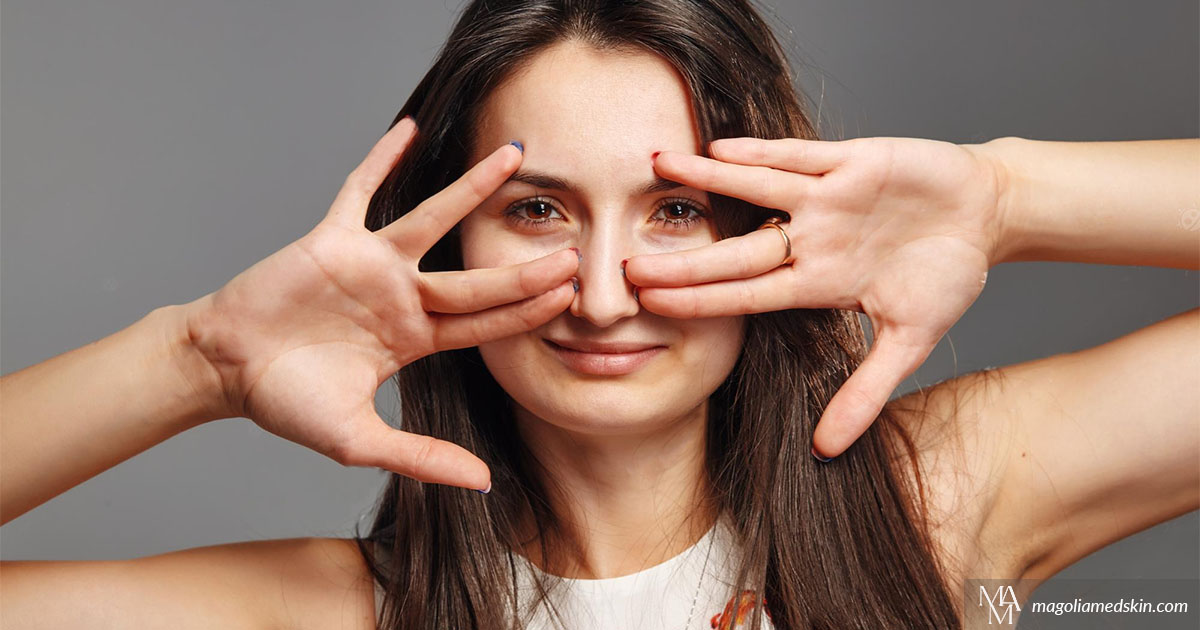 Our eyes begin to look hollow when we lose the fat layer along the lower eyelid and upper check. Unfortunately, this gives the impression that we're older than we actually are and also makes us look tired. At our San Antonio aesthetic med spa, this is one of the signs of aging around eyes that we treat on a regular basis.
A few years ago, Tyra Banks taught us how to 'smize' on the America's Next Top Model show. That is, how to 'smile with your eyes'. Skip a few years forward, and who would have imagined that focusing on our eyes would become so important.
Whether you're an avid user of video calls, busy work life schedule, or dealing with other stress related issues, you might have added unnecessary circles under the eyes. But don't panic, today we are discussing some of the most popular ways to reduce the signs of aging around the eyes.
Let's dig in!
Sagging Skin
The top layer of our skin becomes thinner as we age due to the reduction of collagen production. As a result, thin skin becomes crinkly and fine lines become more visible as well as causing saggy skin.

How To Treat Sagging Skin
Botox can be injected into facial muscles around the eyes to relax skin tension. This treatment makes the skin appear firmer, thus reducing the appearance of wrinkles and fine lines.
The volume is lost mostly due to aging, fillers are ideal for restoring the fullness of areas. Depending on the active ingredients such as hyaluronic acid and collagen stimulating, fillers differ greatly. Additionally, with a lifespan of generally 18 months, the effects of fillers last longer than Botox.
Crow's Feet and Smile Lines
Years of smiling, squinting, and laughing produces crow's feet and smile lines (glabella wrinkles). As the years go by, our bodies produce less collagen type 1, which results in skin becoming wrinkly and saggy. Just because we have signs of aging around the eyes and mouth does not mean we have to avoid ever smiling or laughing again.

How To Treat Crow's Feet and Glabella Wrinkles
Botox is a botulinum neurotoxin. In specific does, this neurotoxin blocks the firing of certain nerves. And the toxin used in cosmetic procedures has been refined to guarantee its effectiveness and safety.
In essence, Botox takes years off any complexion and is the most common treatment for glabella wrinkles and crow's feet. When injected into the muscles around the eyes for crow's feet, it contracts the skin and makes your skin firmer.
Thinning Eyebrows
Everyone wants beautiful, perfectly sculpted eyebrows. But aging not only causes our eyebrows to become thin, but they also grow sparse. Like the hairs on our scalp, our eyebrows grow, shed, and regrow. And due to aging, our eyebrow hairs' growing process slows and hair starts to thin.

How To Treat Thinning Eyebrows
Semi-permanent makeup has quickly become a very popular cosmetic procedure, and for good reasons. No more wasting money on brow pencils and brushes that never seem to be the right color for you. Instead, semi-permanent makeup procedures such as microblading allows you to have your desired eyebrows every day of the week. And without any eyebrow morning beauty routine.
Reduce The Signs Of Aging Around Your Eyes With Confidence!
At Magnolia Medical & Aesthetics, we want every experience to be amazing. Rest assured our licensed providers are skilled and knowledgeable in each service they provide. So you can put a hold on the summer stress and book your consultation today to start looking and feeling your best!
---
---
---