Valid through September 30, 2023
Unlock your autumn radiance with our fall September specials! Indulge in a luxurious fall facial and revitalizing treatments. Don't miss out on our exclusive offers and let your inner glow shine this season!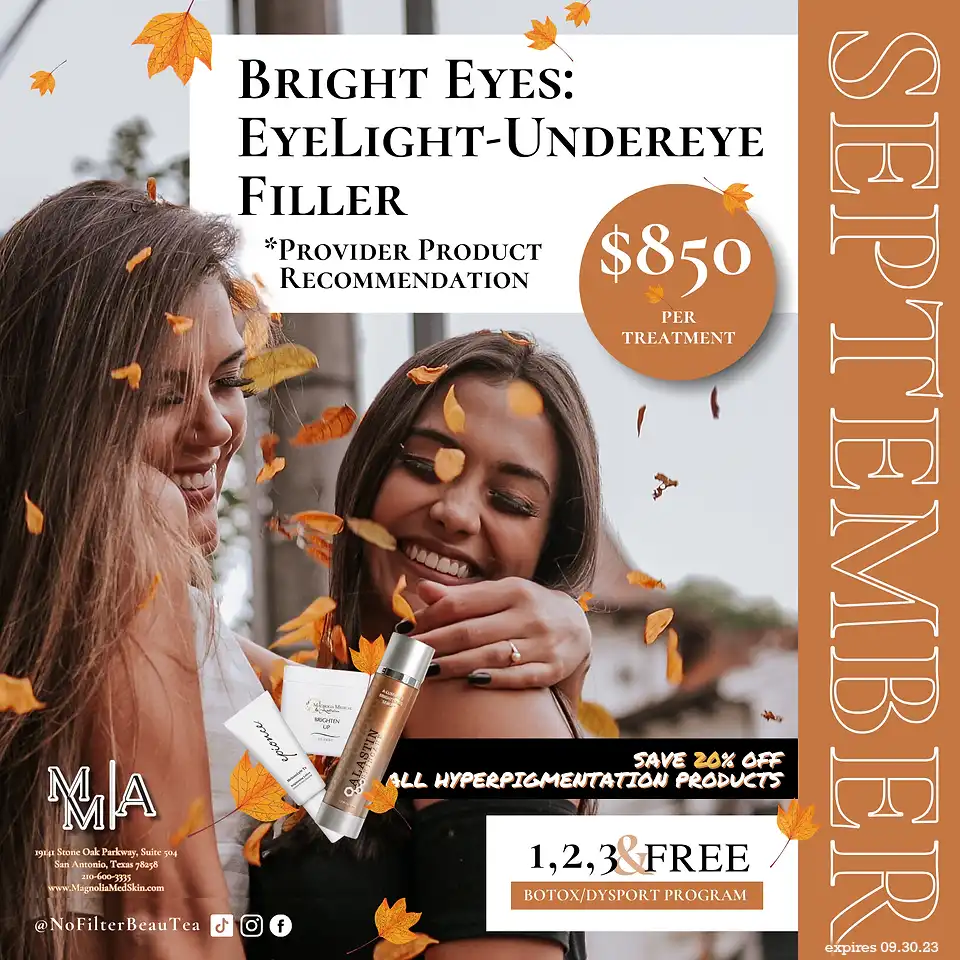 Bright Eyes: EyeLight-Undereye Filler
$850 per treatment
Under eye fillers can help you attain a more youthful appearance. Hyaluronic acid filler is used to replace lost volume to help smooth wrinkles, erase under-eye circles, and help minimize the appearance of lines and wrinkles.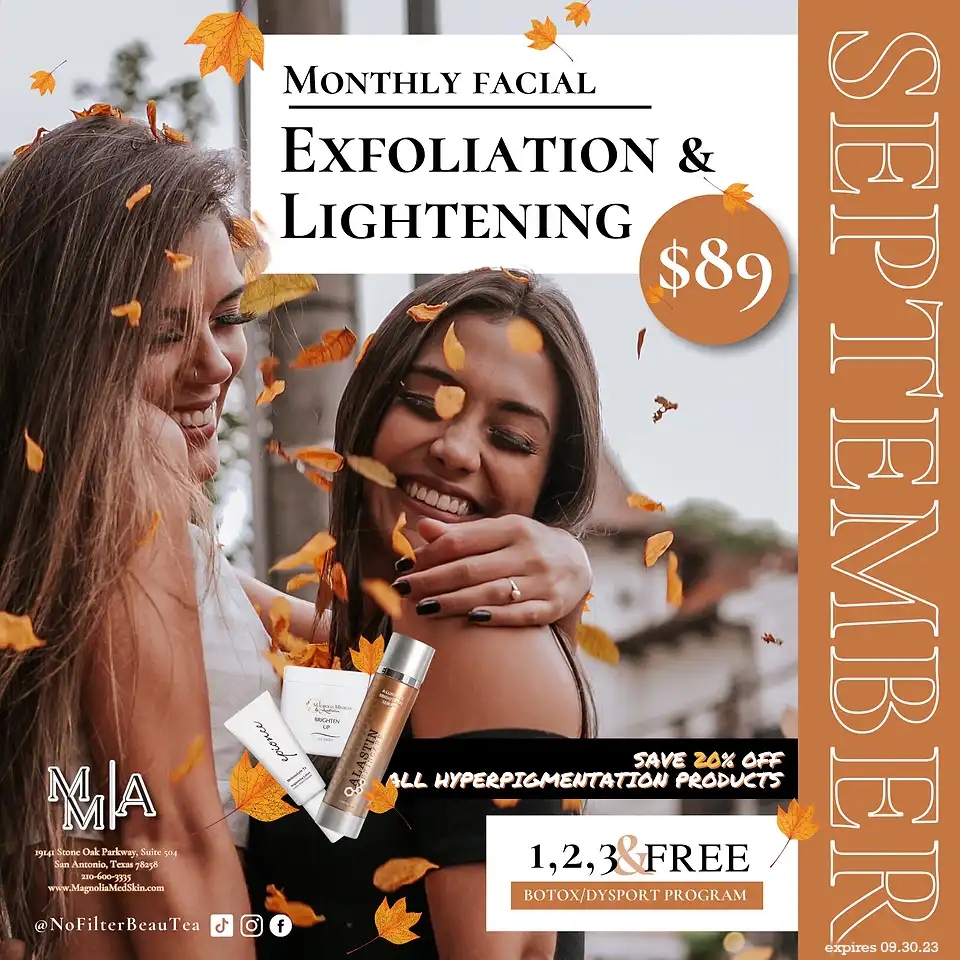 Exfoliation & Lightening
Only $89
This facial helps cleanse the pores while encouraging the growth of fresh skin cell rejuvenation. The Lightening Lift is a chemical peel from Image. This chemical peel helps to reverse the visible effects of damage in two ways.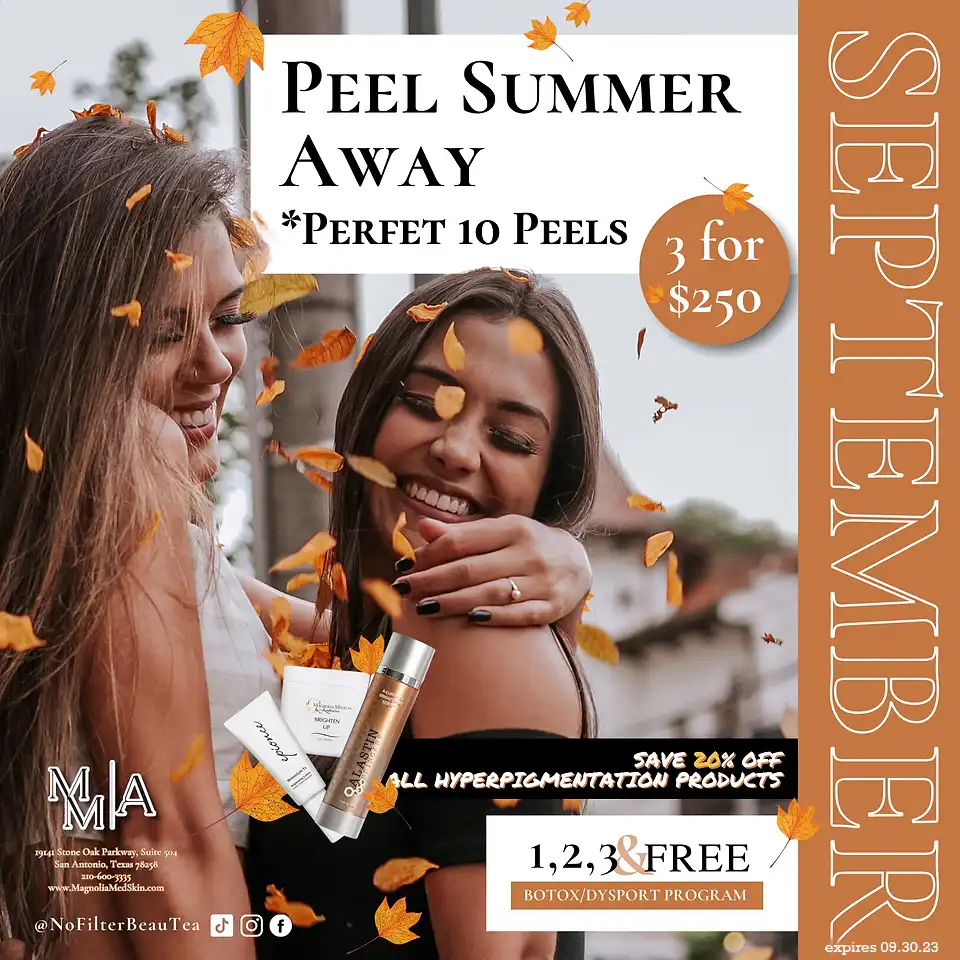 Peel Away Summer: Perfect 10 Peels
2 for $250
The Perfect Peel is a medical grade, in-office treatment. Signs of aging will be visibly reduced after just one session. It improves the appearance of fine lines and wrinkles, pore size, skin roughness and pigmentary irregularities.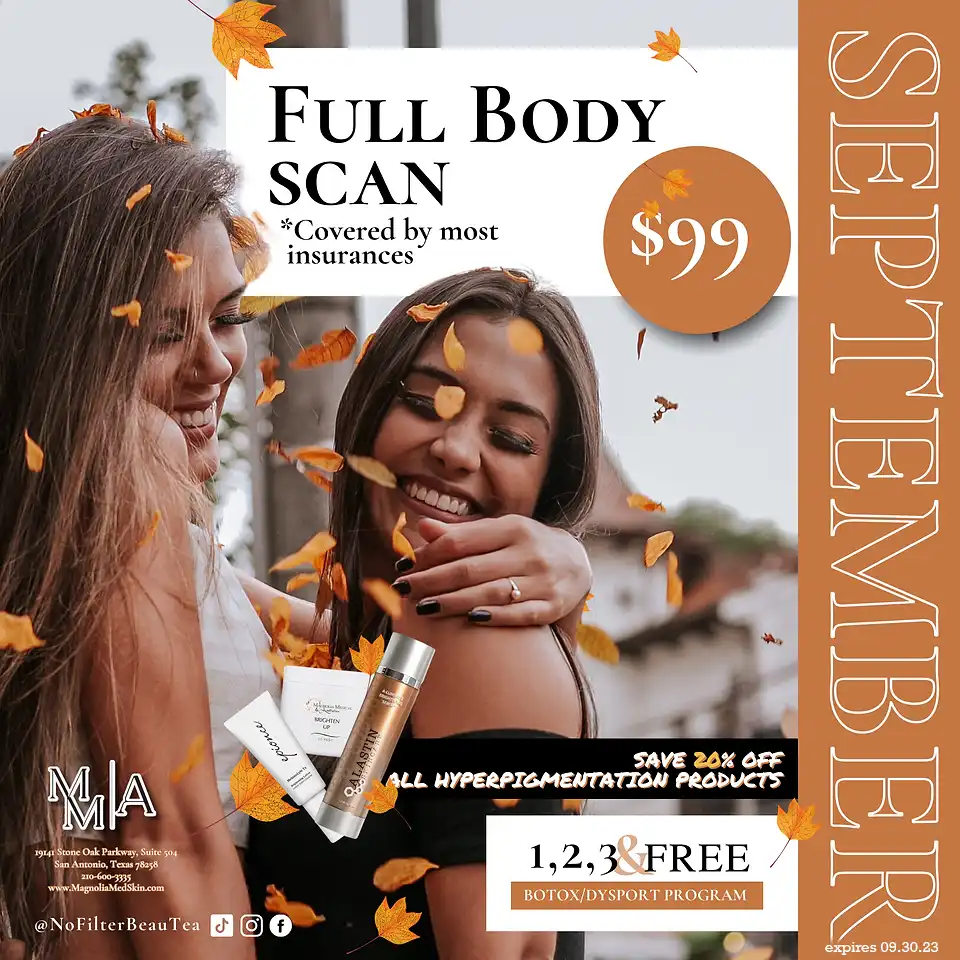 Full Body Skin Examination
Only $99
A full body skin exam is done by one of our experienced primary care providers. They will examine your full body for any irregular conditions including irregular moles and warts, dry patches, skin tags, and rashes.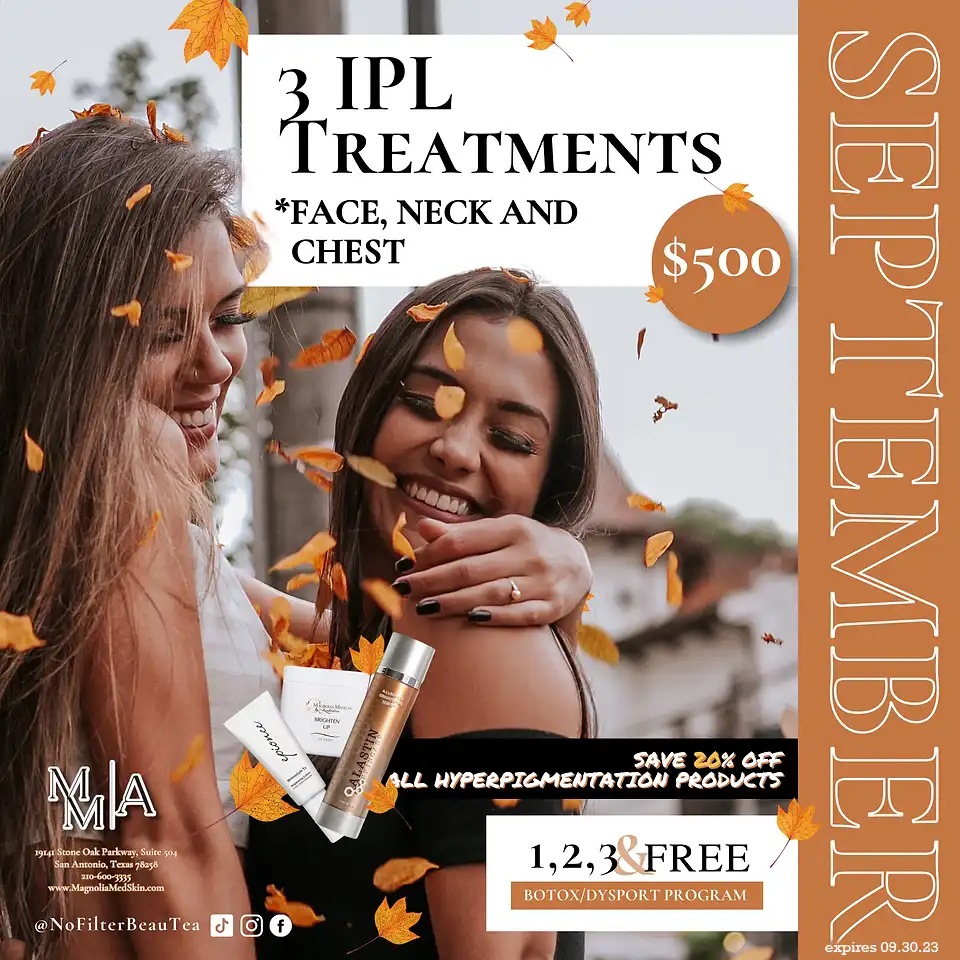 3 IPL Photorejuvenation Treatments
Only $500
Package of 3 IPL Treatments for Face, Neck, Chest. Light-based treatment of brown spots, redness and broken blood vessels on the face with minimal downtime. Complimentary consultation required prior to receiving treatment.