Valid through May 31, 2023
Save even more on the treatments you love with our monthly medical spa specials & promotions. Magnolia Medical & Aesthetics offers the best medical spa specials & promotions in San Antonio to help keep you looking young and beautiful!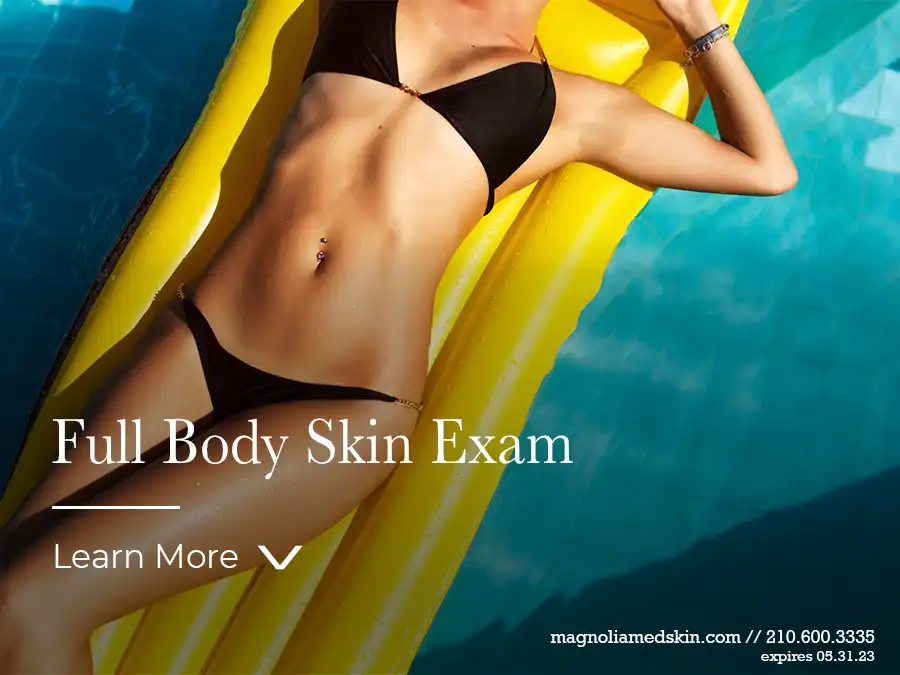 Full Body Skin Exam
Only $99
As part of a complete skin cancer early detection strategy, we recommend an annual full body skin exam. Your provider will check your skin from head to toe, making note of any spots that need monitoring or further treatment.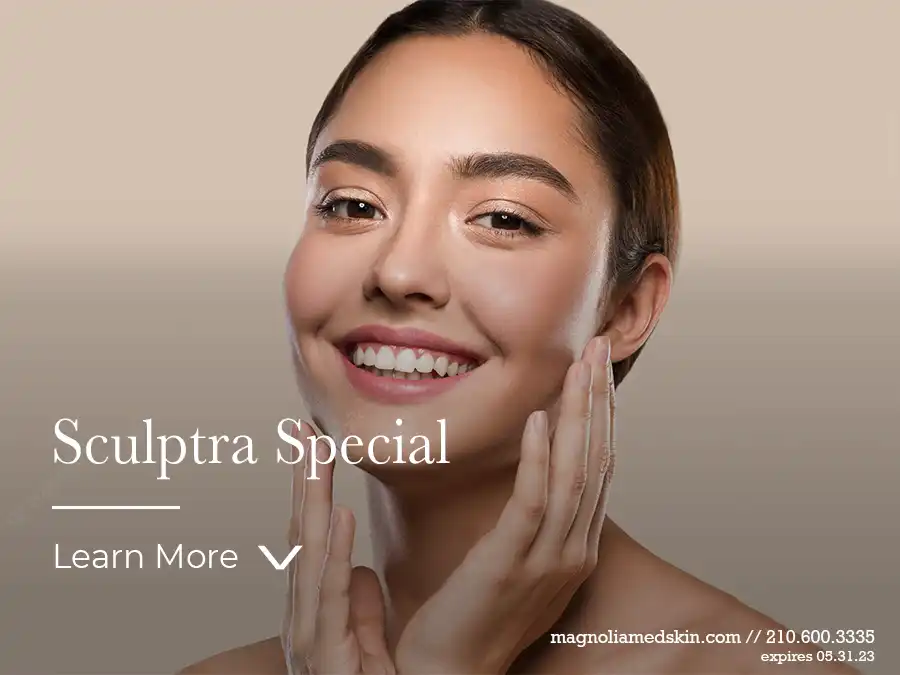 Sculptra Special
$1300
2 vials of Sculptra + FREE Alastin Retin-A. Choice of Alastin Retin-A .25 or .5. (value $68). Package value $1570 (savings of $270). Sculptra is a gel-like substance used to smooth fine lines and deep wrinkles.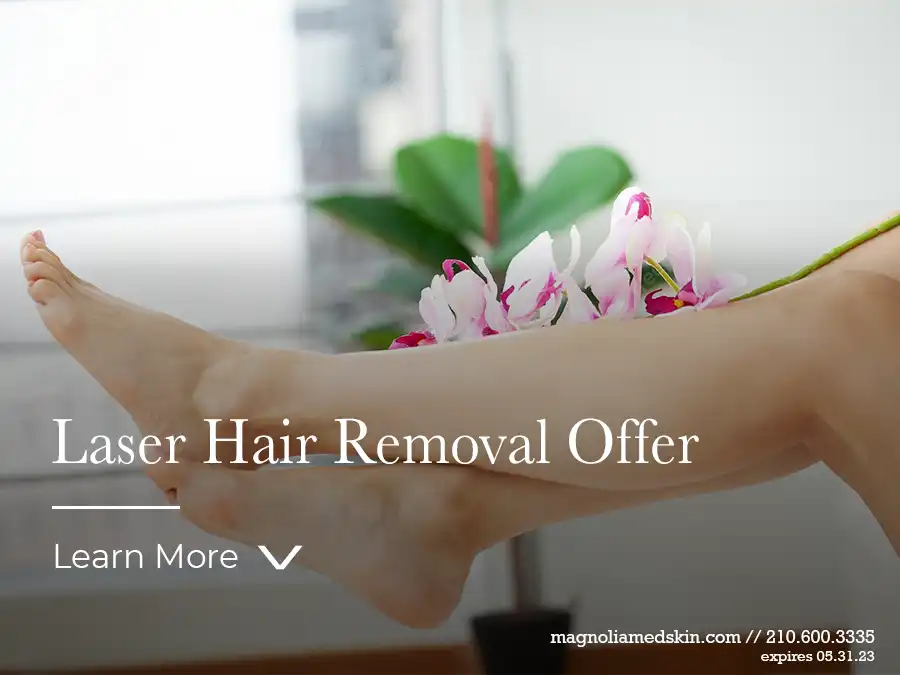 Laser Hair Removal
See prices below
Small area $55 per treatment. 6 small $300. Medium area $75 per treatment. 6 medium $400. Small areas: chin, lip, sideburns, checks, toes, hands, ears and areolas. Medium areas: under arms, line below the belly button, bikini, half face, beard, back of neck, front of neck, women's full breast.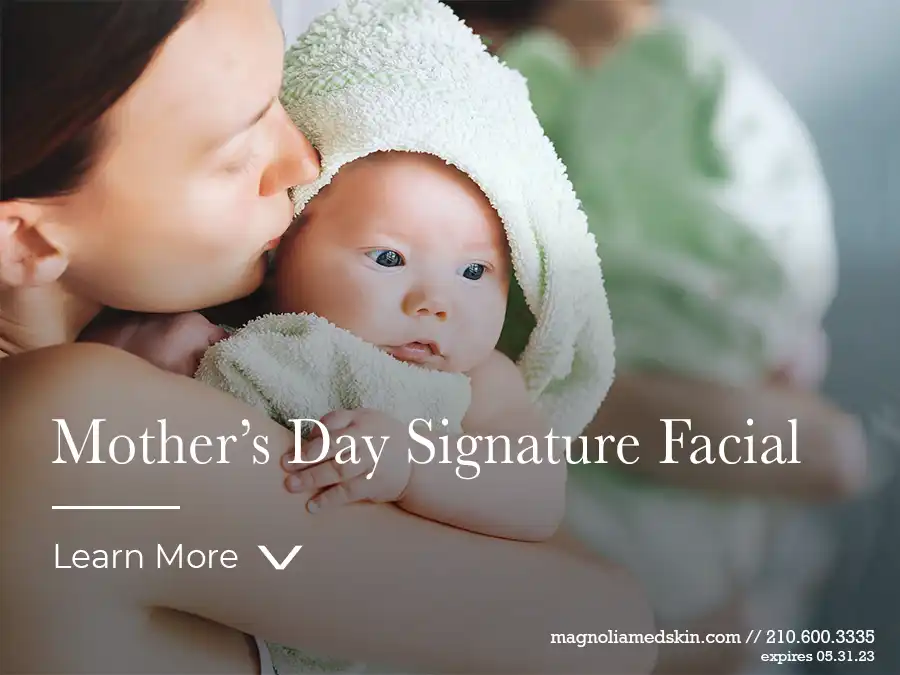 Mother's Day Signature Facial
$110 (reg. $175)
Image FaceLift facial with choice of dermaplane or microdermabrasion.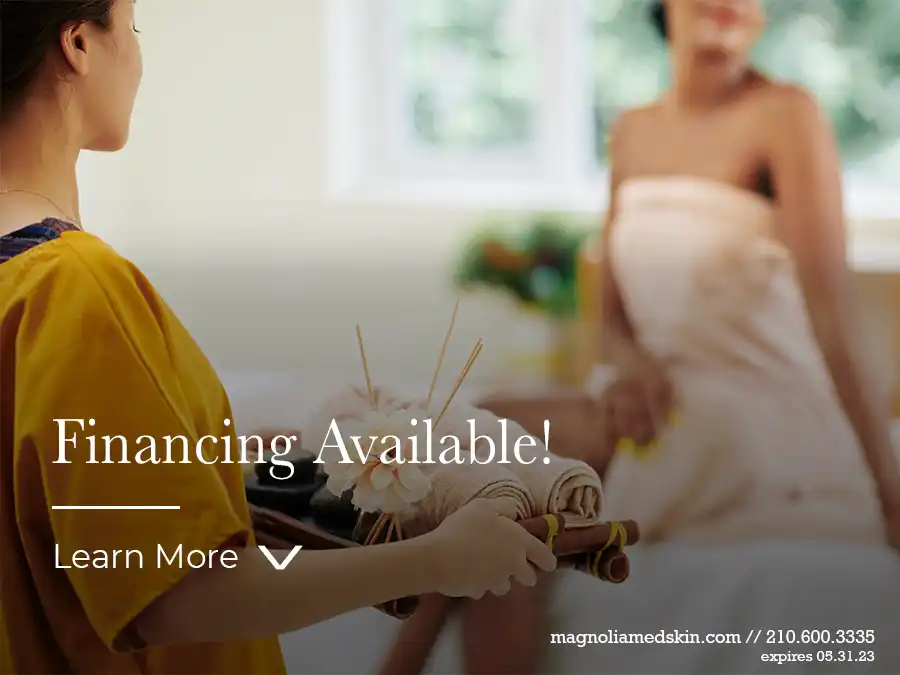 Financing Available
Invest In Yourself
Unlock your potential and take control of your future with our financing options. Invest in yourself today and watch dreams become a reality. Quick, easy, soft check financing for most!