How To Get Glowing Beautiful Skin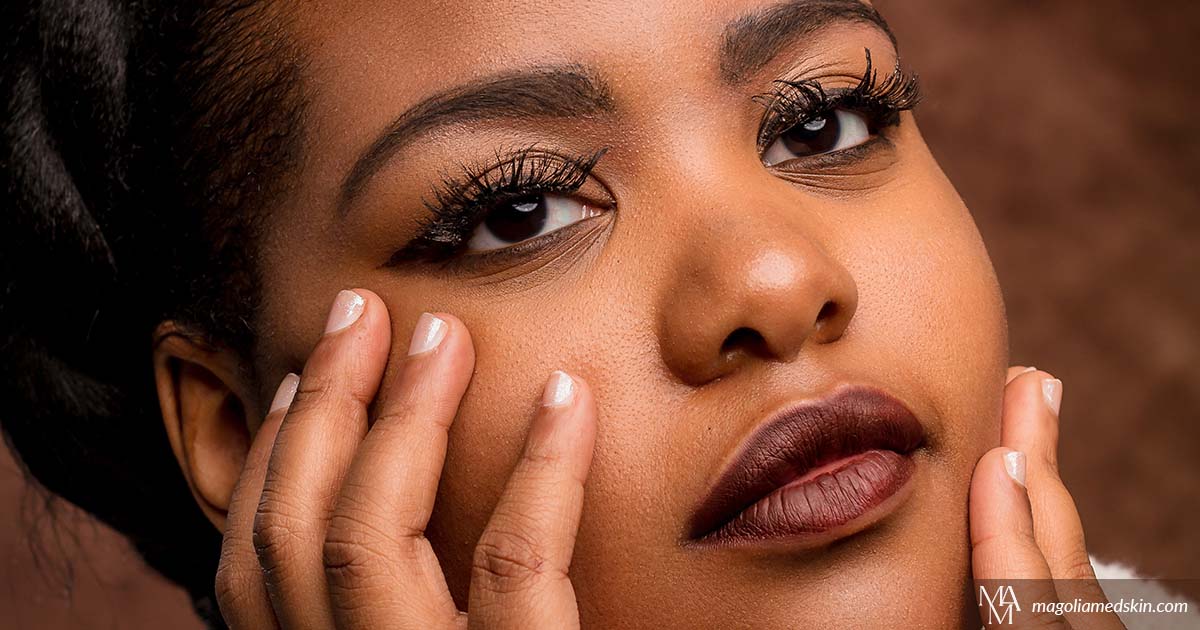 It's absolutely a myth that how to get glowing skin means you have to be born with it. Although the journey to radiant skin may take some time, a flawless complexion is achievable, regardless of your skin's current condition.
In fact, the initial steps anyone needs to take are having a consistent skincare routine and staying hydrated. For those without skin conditions like acne, hyperpigmentation, etc., you'll be well on your way to dewy skin.
The answer to how to get beautiful glowing skin can mean different things, depending on your skin's current condition. For this reason, make sure you understand what it truly is before you decide if that's the skincare goal you want to work toward.
Achieving beautiful skin doesn't happen overnight. So, if you don't see results right away, don't be discouraged. Generally speaking, it can take several weeks or even months of continuous use of your skincare products to see results.
How To Get Glowing Skin
Having a natural glow is a result of healthy skin. But factors such as age, stress, sleep, and even your diet can rob your complexion of its radiance. There is good news though. That is, you can change skin that looks tired and dull to radiant and glowing.
Okay, now that you understand the basics of radiant skin, here are some expert tips for how to get beautiful glowing skin.

1, Cleanse Regularly and Thoroughly
When we say cleanse thoroughly, we do not mean roughly scrubbing your skin. Instead, cleanse your face with gentle motion to remove pollution particles, oil, and dirt that can cause dullness by clogging pores.
Wash your face morning and night by massaging in a small dollop of face cleanser lightly with fingers in circular motions. And for full coverage, work from the inside of the face out.
Looking for a new, everyday cleanser? MMA Gentle Foaming Cleanser is a non-irritating, soap-free cleanser that won't over dry or strip the skin. Gentle cleansing foam leaves the skin feeling rejuvenated and renewed. Specially formulated and pH balanced to provide optimum results for sensitive and acne prone skin.
MMA Gentle Foaming Cleanser >>

2. Exfoliate Your Skin
Exfoliation is one of the best ways to boost and brighten your skin's glow both immediately and long term. Because this process removes the outer layer's dead skin cells, the surface is smoother as well as clearer, and reflects light.
There are different types of exfoliation products such as face scrubs, and chemical peels. Face scrubs can be purchased over-the-counter, but chemical peels are a professional service.
Our Clinical Formula Raspberry Cleanser is a mild exfoliating scrub cleanser with natural Vitamin E antioxidant. It's also a multi-purpose product in that it cleanses, moisturizes, exfoliates, and hydrates the skin at the same time.

3. Hydrate and Protect
If you want to know how to get beautiful glowing skin, hydrating by drinking plenty of water and using a skin moisturizer is the way to go. When the skin is moisturized, it appears more glowing because it reflects light.
Drinking water daily will help to keep your skin hydrated and healthier. Also, be sure to protect your skin with broad spectrum SPF 30+ facial sunscreen.
Use a good moisturizer such as Alastin Ultra Light Moisturizer with TriHex Technology. This lightweight formula glides on easily with a silky feel to restore and hydrate skin. TriHex Technology help support the production of healthy elastin and collagen.
Need more advanced skincare? We got you. Book your consultation today for a personalized skin assessment and treatment plan.
---
---
---