The Rise Of Male Aesthetic Treatments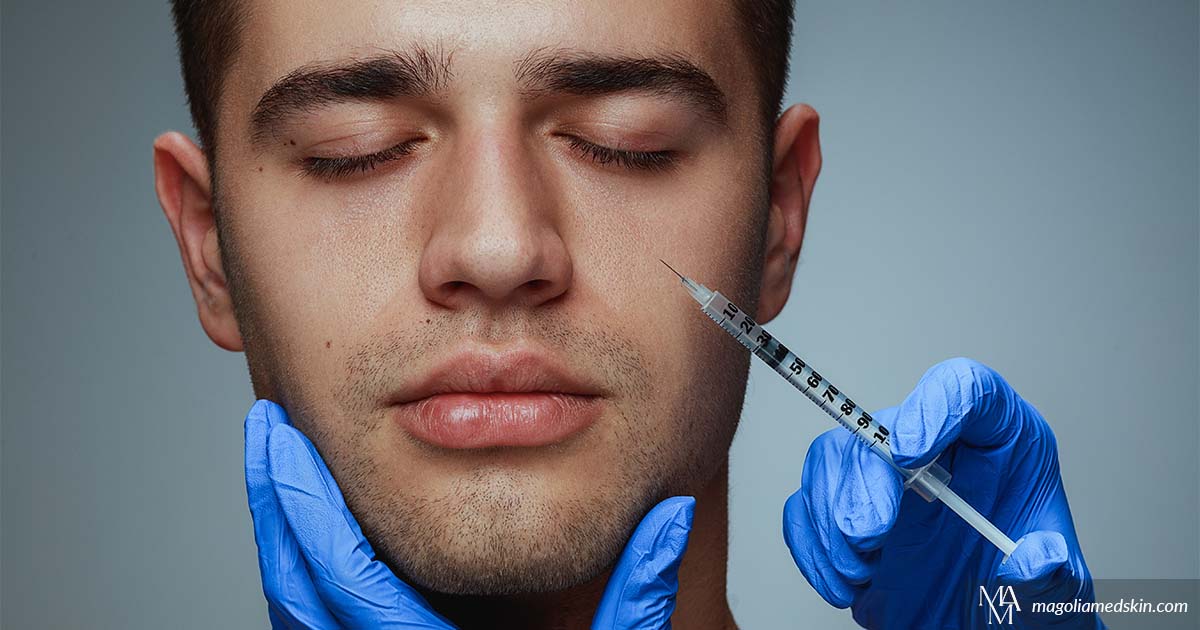 We are in the midst of a new trend – the rise of male aesthetic treatments. Men are seeking the same benefits that women have been enjoying from cosmetic treatments over the years. With their many requests for nonsurgical procedures rising, they're proving to be a group that cannot be ignored.
At Magnolia Medical & Aesthetics in San Antonio, TX, we can say with confidence that men (and women) can trust their skin in our hands. We combine science and medicine to bring our patients the ultimate in treatments for men. Our customized care includes the most innovative injectable, laser, filler, and aesthetics treatments available.
With such a rise in male aesthetic treatments, what are they asking from cosmetic clinics and what's this trend about?
The Male Trend
The stats prove that slowing the clock on aging is no longer limited to the concerns of women. In fact, The American Society of Plastic Surgeons reported a 482% increase in laser skin resurfacing procedures in men from 2000 to 2020. And a 182% increase in Botox injections. Additionally, Botox injections are the number one cosmetic procedure for men, with 265,250 procedures administered in 2020 alone.
So, what's the reason behind this trend? Men are just as concerned about their appearance as women. And why not? We all care about how we look, and we know how looking our best can boost our self-confidence.
Popular Male Aesthetic Treatments
Men are taking better care of their bodies as well as their skin. This signifies a more proactive approach to maintaining a youthful appearance and enhancing their best features. All accomplished with the help of non-surgical procedures.
These are the most popular male aesthetic treatments we provide at our aesthetic med spa in San Antonio, TX.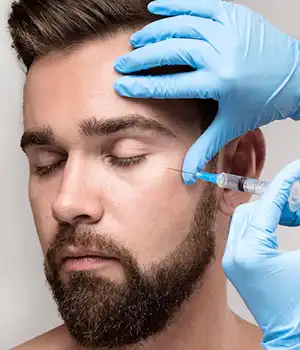 Botox
Many men with client facing jobs are choosing to have injections in order to reduce the appearance of wrinkles. Not only does this improve their look, but also provides a fresher and younger appearance.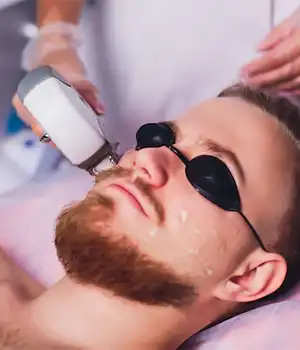 Laser Hair Removal
While some men like a hairy chest, for others, grooming can get to be a bit too much. Laser hair removal treatments remove the the hair and prevent it from growing back at the normal rate. Also effective for ingrown hairs.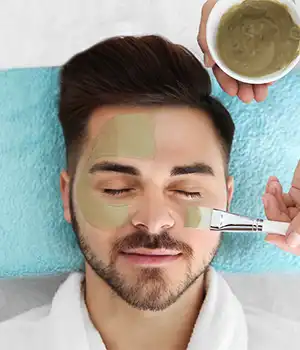 Facials
Facials are one of the easiest male aesthetic treatments that provide many benefits for men's skin. Particularly, it calms skin from shaving. Most men need to shave every day and doing so irritates the skin.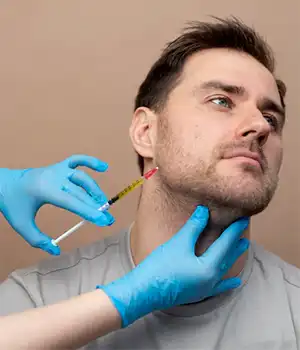 Dermal Fillers
Dermal fillers like Restylane, offer a collection of fillers for mid to deep injections to correct facial concerns. From relieving the appearance of under eye hollows to restoring volume mid-face, men are able to have a more youthful appearance.

Even just 10 years ago, the number of men willing to have cosmetic treatments is much lower than it is today. Not because they didn't want to improve the way they look, but perhaps they didn't want their buddies seeing them as vain. But now, perceptions have changed and people don't associate cosmetic treatments solely with women.
If you are a man considering a non-surgical cosmetic procedure, book your consultation today and learn about the wonderful treatments we have for men! You can also visit our aesthetic med spa in San Antonio.
---
---
---