6 Benefits Of Getting A Monthly Facial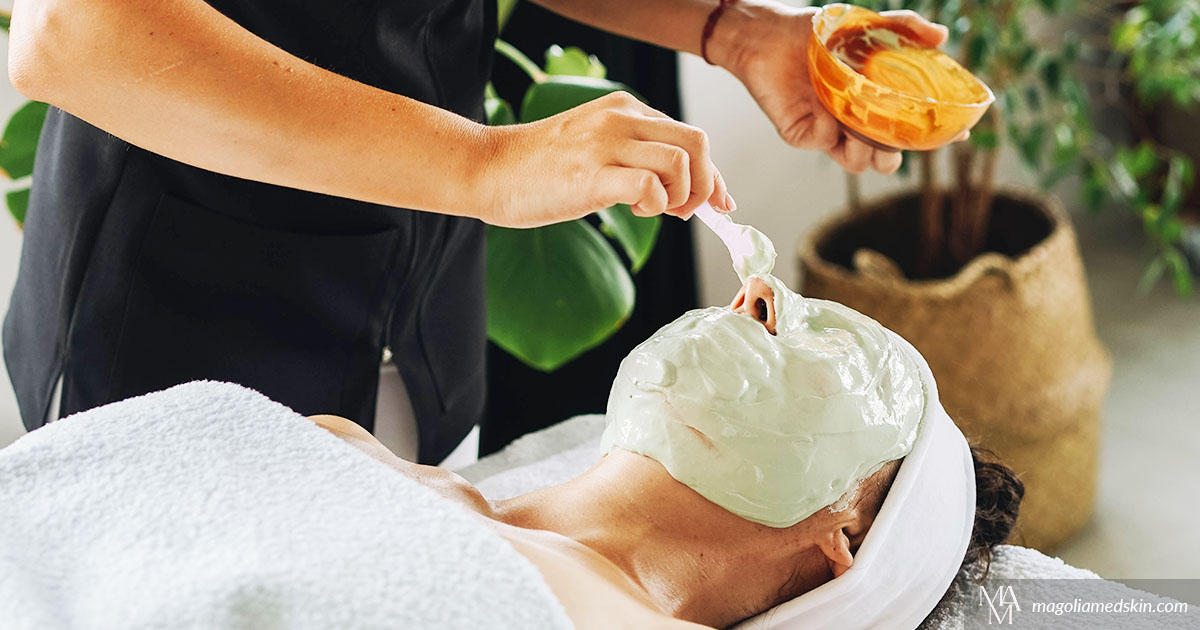 The benefits of getting a monthly facial extends beyond whether or not you have blemishes or other skin problems. In fact, a facial is a way to repair and treat your skin. So, if you think getting facials in San Antonio are wasted money, you couldn't be more wrong.
Albeit some people do follow a skin care routine at home, a professional treatment can make a big difference. Gliding your fingers over your face and feeling soft, silky skin is an amazing feeling.
Benefits Of A Monthly Facial
If you are not quite sure about facials or don't understand their true benefits to your skin, keep reading. Here are the 6 benefits of getting a monthly facial.
1. Exfoliates
While teenagers turn over skin cells every 20-24 days, those in their fifties only do so every 45-80 days. What does this mean? Well, getting regular facials will help exfoliate the delicate skin on your face. In a word, exfoliation helps increase blood circulation and remove dead skin cells. It also leaves your face feeling new and clean.
2. Cleanses Your Skin
A skilled esthetician understand skin types and know what needs to be done to keep your skin in shape. Or to improve it. As such, a facial thoroughly cleanses your face at a deeper level that's not possible with home remedies.
3. Reduces Anxiety and Stress
Not many people know this, but there are hundreds of different pressure points in your face. One of the best benefits of getting a monthly facial is that these pressure points are massaged. This helps alleviate stress as well as anxiety you might be experiencing. So, not only will you have cleaner skin, but it will also be healthier. Of course, there are also the benefits of feeling relaxed, rejuvenated, and refreshed.
But don't forget that the rest of your skin needs some extra love too. Go home with products like Baby Foot Peel. This product will make your feet as smooth and soft as a baby's foot.
4. Offer Hydration
For most estheticians, "hydrate and protect" is their mantra. Even with sufficient water intake, your facial skin can still be dehydrated from the weather or sun. Because many people wash their face with hot water, it eventually deprives it of moisture. Although it's nearly impossible to over moisturize, most people still don't hydrate enough.
5. Maintains Your Glow
It's astounding how quickly the face skin can succumb to dehydration and damage. For this reason, a monthly facial will keep your skin protected, hydrated, and glowing with youth. Since we live in a world of selfies and social media photo ops, this can be particularly helpful. So, allow your best skin, and best self to be your everyday look.
6. Reduces Signs Of Aging
Yes, aging happens, but it does not have to be so dramatic. We can age gracefully while still having fantastic skin. Given that facial massage stimulates collagen growth, it inevitably prevents the effects of aging. From brightening facial to sunburn repair facial, give your face the care it needs.
Experience The Benefits Of A Monthly Facial
Schedule your monthly facial today to keep your skin healthy and glowing. Since facials are an important part of your health, they also enhance wellness. You can even schedule your facials three months ahead of time. That way you won't miss out on being able to get into your preferred time slot!
---
---
---